The "dos" and "don'ts" of Barbecuing - 12 tips to keep safe this Summer!
Hopefully, we will have at least two more months of glorious sunshine, and whilst the sun shines, we all like to make hay! One quintessentially British activity during the Summer is to enjoy the traditional Barbecue. However, it is very important to keep the cooking process safe and contained, so that the potential danger of a fire taking hold does not arise. It is wonderful to smell the aroma of sizzling sausages and burgers, but it is vitally important that the safety of your friends and family is not compromised, whilst you are having fun in the sun.
The London Fire Brigade has highlighted the need to take care when cooking goodies on the barbecue, as there have been almost three barbecue-related fires, per week, since April.
Earlier this year, ten fire engines and seventy-two firefighters attended an extensive fire in North London, which was the direct result of a hot disposable barbecue which had been placed on some decking. Regrettably, this oversight led to the destruction of an entire house. So even seemingly small incidents with barbecues can lead to very serious damage, and put lives at risk.
One Fire Brigade spokesman commented that although it seems obvious to most people that barbecues should not be conducted indoors, and on terraces, decking and balconies, nevertheless a small minority of barbecue users seem unaware of the potential danger. For this reason, simple information does need to be relayed, as fires from barbecues may result from careless actions.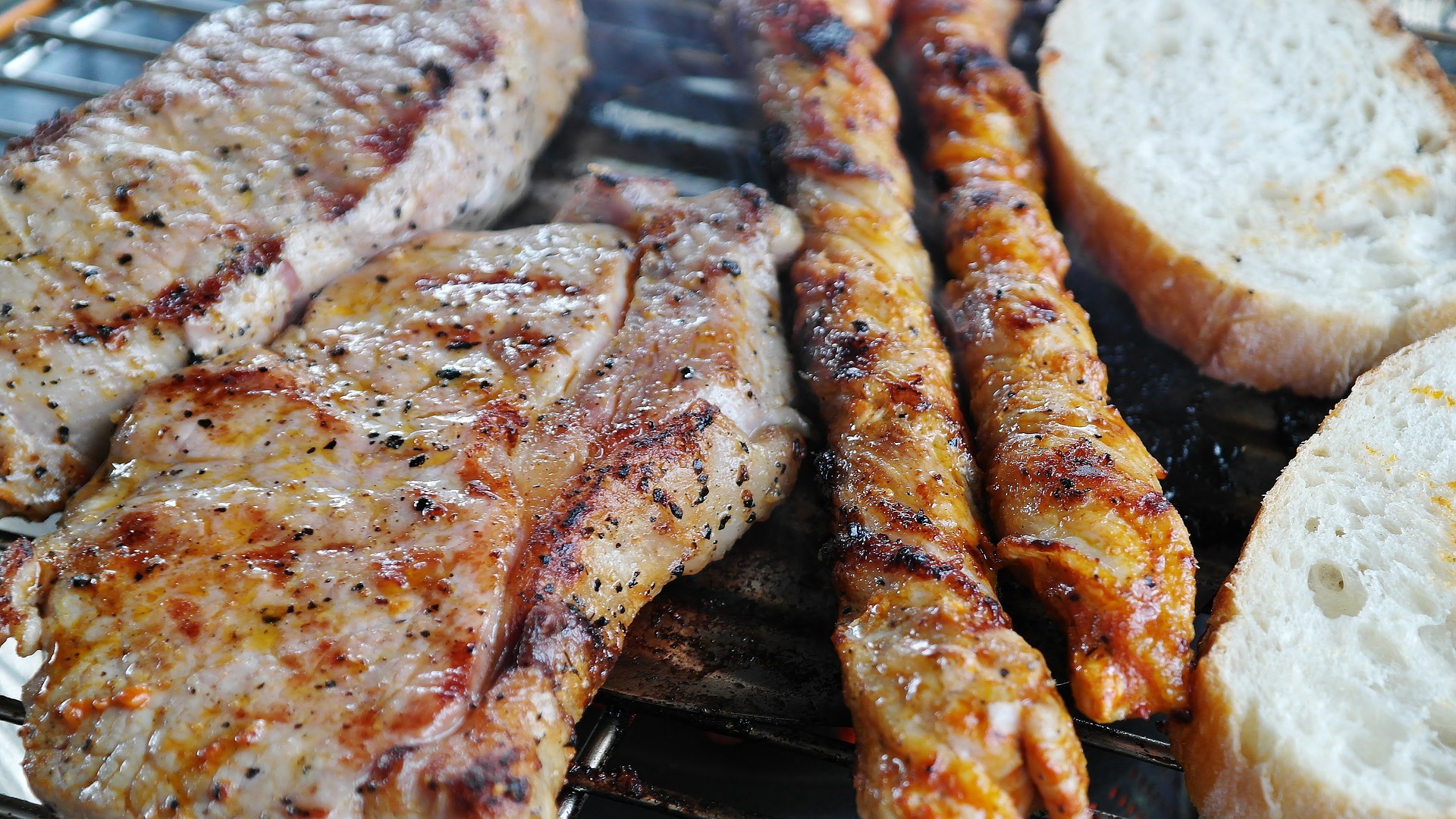 Reduce the Risk of Fire when holding a Barbecue - the "Do's and Don'ts" of Safe Barbecues!
"DO"
1. It's a good idea to keep a bucket of water and/or sand near to the location of the BBQ, in case of any emergency.
2. Make sure BBQs take place away from homes, fences, sheds, tents, garden furniture, trees, shrubs and bushes.
3. BBQ equipment should be placed on level ground, so that it won't tip over, and if you are using gas barbecues, do make sure that cylinders are stored safely.
4. Do take care to ensure that the valves are off before cylinders are changed.
5. Take good care that barbecues are fully extinguished; please remember that ash should never be put into a dustbin.
6. Do clean the grill regularly as grease and fat can build up and add fuel to the fire. Clean this to reduce the likelihood of flames and it's a lot more hygienic too.
"DON'T"
7. Do not add barbecue starter fluid (or anything flammable) to a barbecue, once it has been lit.
8. Don't try to cook too many varied foods, as this can prove too complex a process, if you are having to oversee different heating requirements for a variety of foods requiring different cooking timings, e.g. sausages, burgers, sausages, chops and chicken thighs.
9. Be careful not to leave BBQ equipment sitting on areas which can potentially burn, until you are confident that the equipment has totally cooled down.
10. In the event that flames flare up, do not squirt water on the flames, as ash will fly over your food (instead move the food to the part of the grill with no coals underneath it).
11. Don't allow children, pets and vulnerable adults, such as the elderly, to be in close proximity to the cooking area.
12. Do not drink any alcohol if you are in charge of the BBQ, nor should any 'assistant' drink any alcohol.

A few Simple Measures from 'Simply Secure' to keep you & your family, Safe and Secure
Find out about Kew Insurance Services HERE